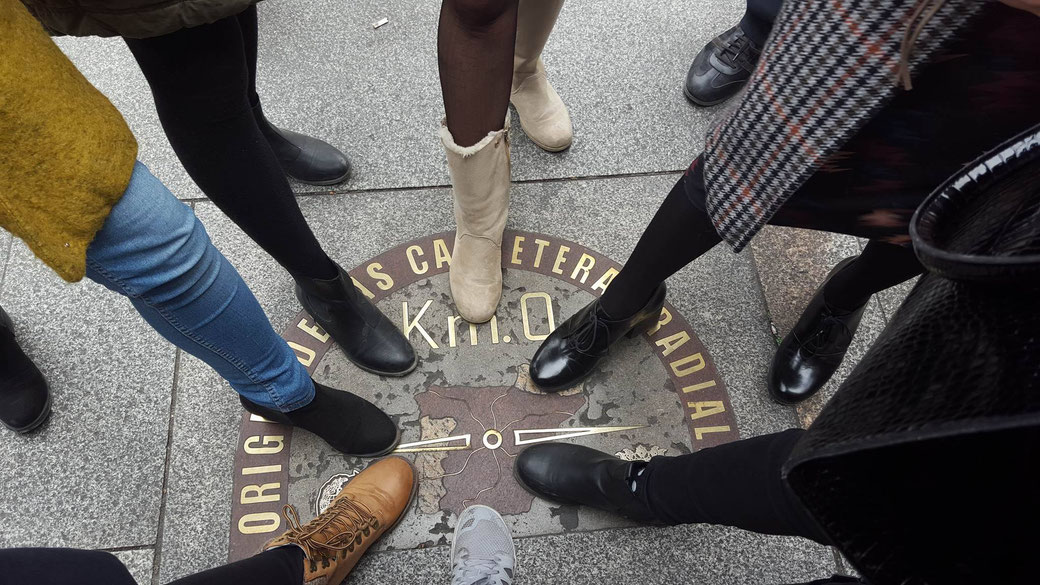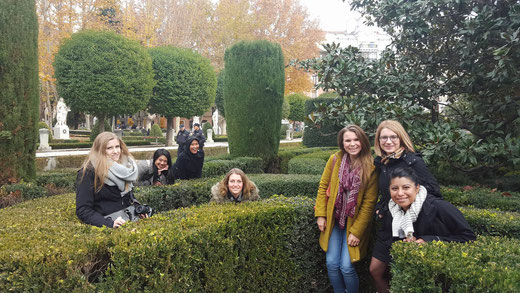 It all started in 2015 when we met each other in Seoul, South Korea. All of us just started their semester abroad in an unknown big city. So what is the first thing you do? Right search for people who go through the same. So on our first day we met and from that day on we were hitting the city for 6 months. We had an amazing time  there but one day the time had come and we had to say goodbye. Such a time binds  people together and so we decided already before we left Seoul that it wouldn't be a goodbye rather than a see you soon.
No sooner said than done we all met one year later in Madrid for a weekend trip. We - that are three girls from Germany, one from Finland, one from the USA and two girls from Indonesia. So we all agreed on  a weekend in November, booked our flights, booked a huge apartment on Airbnb where all of us could stay and on that Friday everybody arrived, one after another. I was the last one that day and I met all my girls quite late that night in the apartment. Sure, if 7 girls meet again after one year the night was quite long. However the next morning we started with an early desayuno before we explored the city. Although it was November we were really lucky with the weather and armed with our cameras we did everything by walking. We went to the Almudena Cathedral, the Palacio Real before we ended on the Plaza major where we met at the kilometer 0 point of Spain. This stone slab stands for the point where all distances in Spain are being measured.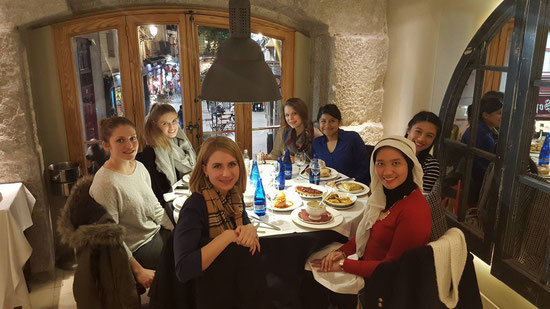 After we did some shopping in the afternoon we needed food. So we decided to go for some traditional Tapas. Paired with wine it is really a good dinner but there was something missing... the desert! In Seoul we had this thing that we really needed desert after every meal because South Korea had the craziest deserts that I've ever seen. But back to Madrid... What kind of desert should we eat? There was only one answer: the famous Chocolate con Churro in the Chocolateria San Gines. This is not a recommendation it is must do. The Café is overcrowded all the time but queueing is worthwhile and you will see many locals with whom you can practice your rusty Spanish. After that satisfying experience it was already dark. The Christmas lights were turned on and the city became crowded. We decided to go to our apartment take out our make-up and get ready to party. In Madrid there is this huge night club called Teatro Kapital. A night club on 7 floors with amazing  light and air shows. Including cocktail bars, Spanish dance floors, a rooftop terrace and a lot more. So our night started around 1 AM in the morning and I have no clue when it ended. 
I mean we were only one weekend in Madrid so people who can party can also weak up early! Again after a quick Café con Leche we visited the beautiful Retiro-Park. The sun was shining so we spent a few hours walking around and watching people ride their pedalo boats on the spacious pond. For lunch we decided to continue with what we stopped the last night so bring us Tinto de Verano and a lot please. The afternoon we spent on a street market buying the last souvenirs before everyone had to head to the airport again and fly home. This reunion was great and for sure it was not the last one. Let's see where the next will be. Maybe somewhere in Asia? Who knows?