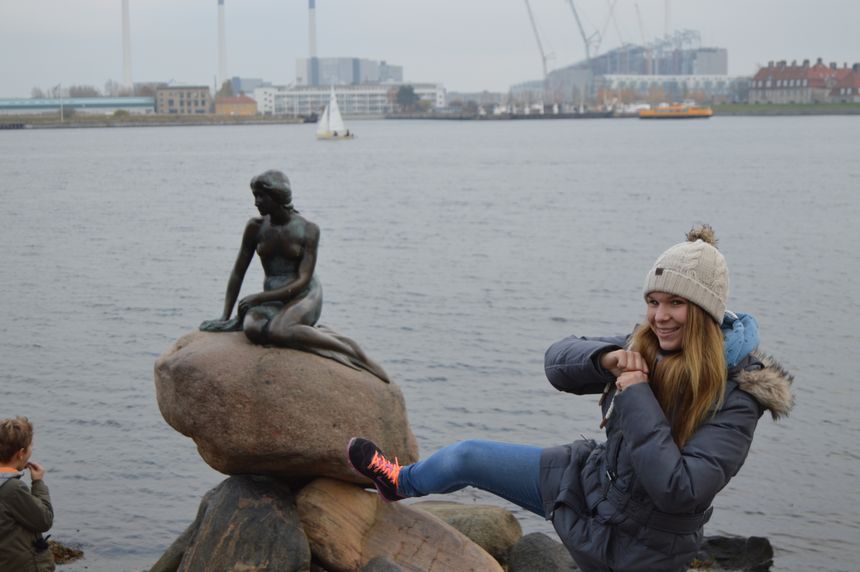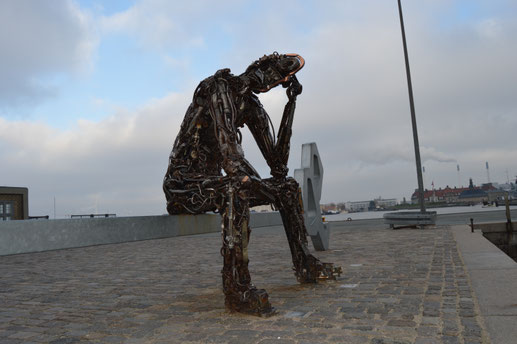 Today I would like to tell you about my trip to Copenhagen last year. At the risk that some people will kill me now, I would answer the question above with NO. There is this is huge hype not only about Copenhagen but also the rest of Scandinavia that I needed to see whether this hype is also for me. The best reachable city was Copenhagen for me that time. I still lived in the northern area of Germany and Hamburg was close. So one day two friends of mine and I took the Flixbus, a remote bus that brought us in 5,5 hours directly to Copenhagen. We paid each 34,00 EUR per ride. That made it an affordable way of traveling. I have to admit that I am not that kind of bus person. I prefer transportation where I can stand up for a moment and walk around. So I would prefer train and plane but you always have to try something new. Once you booked the ticket you have a reserved seat and overbooking is not possible so you can be sure that you have a seat to sit that is an advantage compared to the overcrowded German trains from time to time.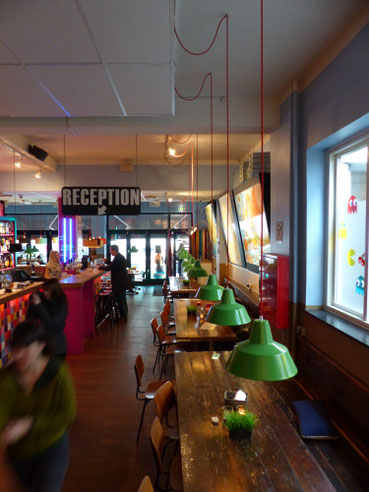 We went in November on a Friday morning and stayed in Copenhagen until Sunday late afternoon. For me that was enough. I am really sorry if I am hurting someone's feelings with this post but Copenhagen definitely disappointed me. I guess many different factors played a role in it. It all started with the weather. Once we arrived it had already begun to rain and for the rest of the Friday it wasn't going to stop. The first stop for us was the tourist information where we got a map so that we could find our hostel which was supposed to be in walking distance. Okay it was in walking distance but you remember my talent with the orientation sense right? So all wet we reached our hostel. Now hold on tight… the hostel was just awesome! I have to recommend this to everyone going for a city trip to Copenhagen. It was the CPH DOWNTOWN HOSTEL. This cozy place was welcoming and had also a café next to the reception. The breakfast buffet was not included however I would recommend it to you. It looked great and for Danish prices (I will come to these prices quite often during this post) it was reasonable. The best thing with this hostel was first of all the happy hour in the evening where they had every hour different drinks for a two for one offer and that was cheap then. Another great thing was that dinner was included. I never had dinner included in a hostel but in the end it really saved our budget. The dinner is not a big deal, it consists of pasta or rice with two different sauces, one is always vegetarian, so lucky me I could also eat. It is also on a first comes first serves basis so be punctual. The whole atmosphere is really great though. You come together with different people and have some nice chats. The one night we talked with Austrian guys and the next day we spoke to an Australian couple that did the world trip as their honeymoon. So don't miss the dinner for sure.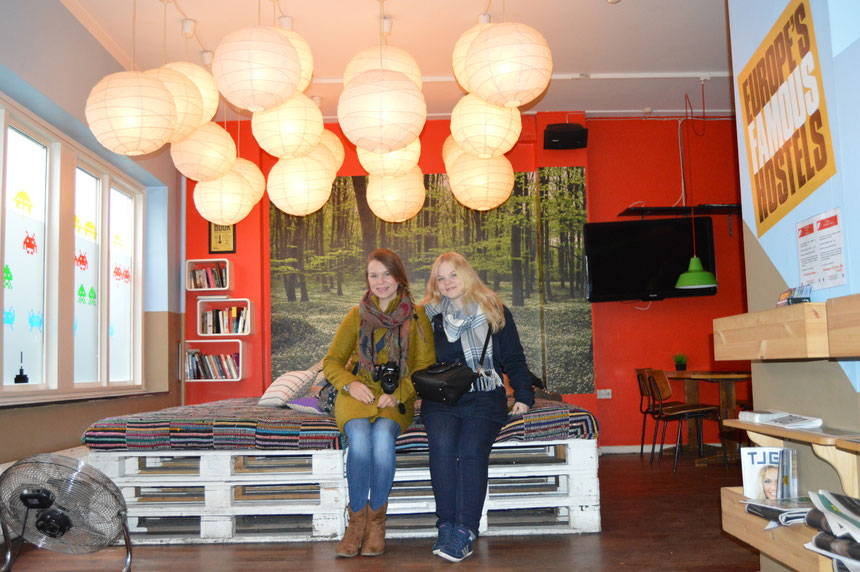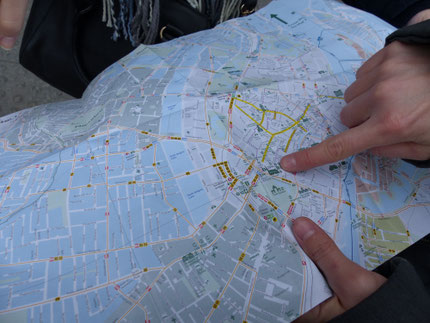 The first day we explored the close city center on our own. The good thing with Copenhagen is that everything is more or less in walking distance but that is necessary because the public transport is so expensive that no one could afford it. Unfortunately the weather got worse and we ended up in a café sipping our insane expansive coffee. In the beginning we were not so aware of these prices since Denmark has still its own currency, the Danish Krone but after some conversions we were shocked. On our way to the hostel for dinner we wanted to do some shopping. Yeah, not really fun if everything is 80% more expensive than in your home country. I am really not mean with money but it just ruins the fun of shopping. I have to say in the end I even bought a green coat in sale which I love so much but that was it. So the first night we spent in the hostel with these Austrian guys and spoiled ourselves with a nice blueberry cider at the bar.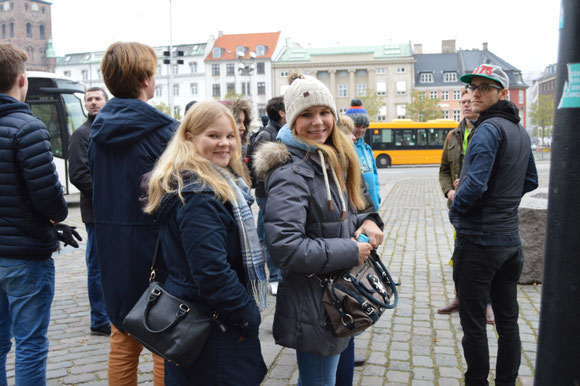 The next morning, after breakfast we met at the town hall square. The guy we met was from the Copenhagen Free Walking Tours  if here is someone who did not hear about these tours already, so please keep them in mind. They do exist already in many cities around the world. These tours are run my either locals or students or expats who love to show their favorite city to tourists (I have no idea how Copenhagen can be your favorite city but okay…). As the title of the organization already tells, yes the tours are for free. In Copenhagen it is something rare. The actual concept of this tour is that you can tip the tour guide in the end with the amount of money; you believe the tour was worth it. So in the end of course the guide gets some money for his effort. The nice part about this tipping concept is that you never end up with a completely bored tour guide who makes you believe that this tour should be over soon. We had an Australian guy who moved to Copenhagen a few years ago for work and loved it since (still unbelievable for me). He did a really good tour. Even though the weather was bad again we had a really good time and in the end he gave us some good tips where we could find a nice café for the afternoon. During our tour he showed us the most important sights in Copenhagen and again we did everything by foot. I have to say the one and only landmark of Copenhagen, the Little Mermaid, kind of disappointed me as well. In real life she is really small and sitting on a stone quite far away from everything else. I would so do not walk there but I know you would do it anyhow and so we did as well. Also the Nyhavn, was not us pretty as I thought. It is just one small street with these colorful houses, I would say maybe 300 meters.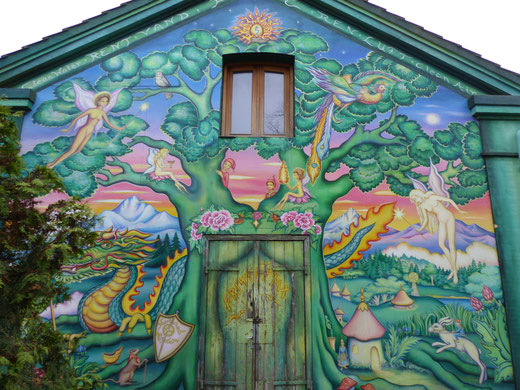 In the afternoon we went to the café that our tour guide told us. He said they serve the best cheesecake in town. I have to say, yes they serve a really good one and special versions of it. I tried the licorice one. I know many of you think now that is a quite strange combination but it was so delicious. The café was called Bertels Salon but we couldn't believe our eyes when we saw the prices again. My piece of cake cost 9 EUR in the end and that was not the entire cake just a piece of it… Another thing you should know first before you go there, they do not except cash money only cards. After our cake we dared to go to Christiana district. This place is known for the cannabis consumption and it is a place where no police enters. It was a strange experience and also no pictures where allowed but for you I risked everything and took some. For dinner we tried an Indian restaurant that night. Again not really what we expected I mean I love spicy food and I ordered it also extra spicy and it was spicy for me. My two friends instead did not favor the spicy dishes and told it the waiter when they ordered. In the end their dishes were spicier than mine. The worst thing is you cannot even cure it with something to drink because 200 milliliter of Coke costs you around 5 EUR. The rest of the night we spent again in our hostel where we met the Australian couple and we had a great night with them.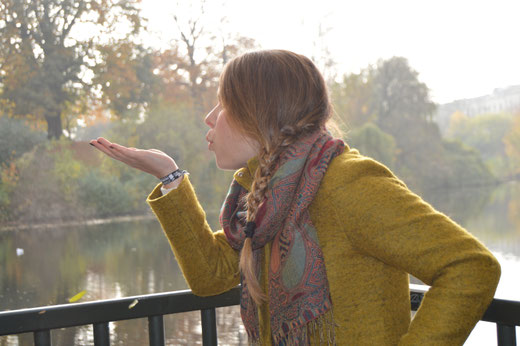 Sunday was already our last day. The weather was gain not so good so we searched in TripAdvisor and the brochures at the reception where we could spent our las day before our bus left. We found a big aquarium which was roofed so we thought that would be a nice idea. We asked at the reception how we would get there. The answer was so Copenhagen like. In the end we would have paid more for the public transport to get there and back than the entrance would have cost us. The entrance was already more than 40 EUR and when the receptionist told us at the same time that the aquarium is not that big and we would spend approximately one hour there, we decided to cancel this plan right away. We search for something else and we found a street food market that is opened every Sunday. We decided to go there and it was quite hipster like. I heard before that Copenhagen is a city made for hipster and I can agree. That is the part of Copenhagen I really like. So the street food market had a great atmosphere and in the end we decided to go for a very fancy vegan egg wrap filled with salad. It looked so delicious but after my first bite I turned to my girls and they looked the same. It was not good at all. The fate was not on our side. In the end we took some cinnamon buns to go and that was a good investment. I mean for me everything with cinnamon is just great but those were actually quite good. We took our cinnamon buns and went in a colorful park. It was autumn time so the leaves had the prettiest colors. We took some nice picture and spent the few minutes with dry sky outside. After we collected our bags at the hostel we wanted to do a last stop at the Tivoli Park. Supposed to be the oldest amusement park in Europe but of course it was closed. Due to decorations for the Christmas time… So it ended with a typical Copenhagen experience for us.
In the end I can say that I still loved our trip and although everything went different than we expected we had a great time. We still talk a lot about this weekend and I believe that is what traveling counts for.